FREE IMAGES ENVIRONMENT INDEX
Useful images depicting both sides of our clean and dirty environment. Topics depicted include pollution, population, climate, air quality, global warming, renewable energy, forestry, and other man-made environment problems.
Back to previous index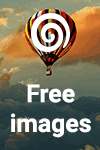 Related Websites:
also see: Natural Science @ DHD Multimedia Gallery

Free Environmental Stock Photos at stockmedia.cc
Can't find what you need on FreeImages?
Try having a look on Dreamstime